Message from the Director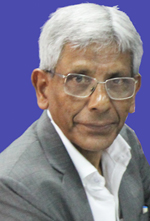 We are pleased to welcome the research aspirants contemplating to join the IBRF Centre for Research which has been established under the aegis of International Benevolent Research Foundation (IBRF), Kolkata. IBRF centre for Research has launched training programme for research aspirants who want to compete the NTA UGC NET/SLET with a view to help the young boys and girls from West Bengal in particular and also from other states and UT of India having the main objective to prepare innovative and applied research work.

The ten year Master plan (2020-2030) envisaged by IBRF has the appropriate strategies for innovative and applied research to be conducted for benefitting all sectors related to rural and urban employment, science and technology, health, medical and paramedical sciences, educational planning and administration , judicial studies , social sciences and other employment centric fields for the optimum development of our nation.

IBRF centre in collaboration with EDUCOIN has jointly planned for preparing young research aspirants for NTA UGC NET/SET for optimising existing budgets on research and development activities, besides stopping the duplication of efforts through a neological as well as neocratic approach to literary , social , cultural , technical , medical , economic and positive research through their appropriate technologies.

We are sure that this unique endeavour for preparing a competent cadre of young professionals qualified with specialised research degrees and innovative knowledge will go a long way in filling up the gap between the demand and supply of expert academicians required to be absorbed in the university level , institutions in India as well as in the rest of the world.
Dr. Tridib Bandopadhyay
Inauguration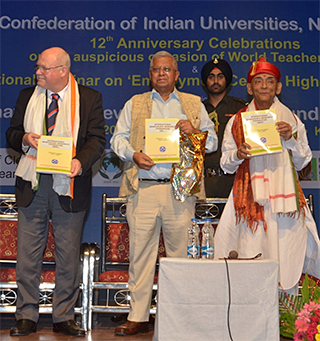 Inauguration of 'Research Methodology and System Analysis' Programme along with Vision Document (2016-2025) at Science City Auditorium on 5th October 2016 by Hon'ble Shri Tathagata Roy, Governor of Tripura (Middle), Hon'ble Olaf Iverson, The Consul General of Republic of Germany in Kolkata (Left) and Hon'ble Prof. (Dr.) Priya Ranjan Trivedi, President of Confederation of Indian Universities, New Delhi (Right).